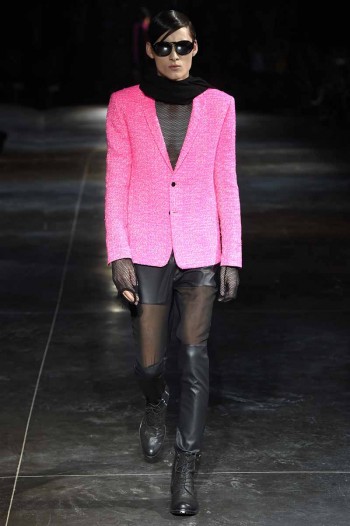 Masculine tailoring done in black contrasted and harmonized with pink, the Rynshu Spring/Summer 2016 collection proclaimed that pink is an androgynous color.
With silver, gray and white added to the mix, a rock and roll atmosphere was created evoking concert stages during the 1990s and 2000s.
Tailored jacket's collars are delicately thinned while the length of the jacket's body and sleeves are 1cm longer than before. These changes make an elegant balance. Also, variations of carrot pants are added for this collection.
Photos by Umberto Fratini, courtesy of Rynshu