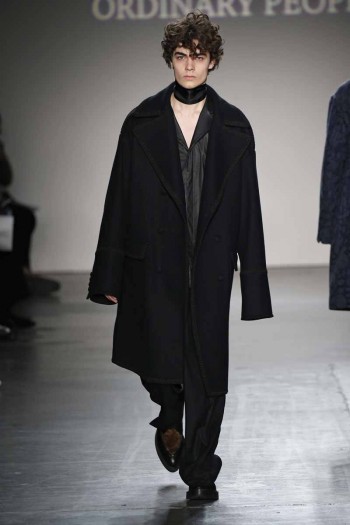 "There are rests in music and commas in writing. We believe that we also need rest and commas in our lives to make our days more valuable."
Vacation! Holiday! Being unplugged! For Fall 2016, Ordinary People brings to life the story of people on a perfect holiday. Each piece in the collection was designed to reflect both the extraordinary and the ordinary moments experienced during a hotel stay while on vacation.
Returning to the New York catwalk once again, Ordinary People is showing under the auspices of Concept Korea, a collaborative initiative that promotes South Korean fashion designers by assisting them in breaking into the U.S. market. The program is organized by the Ministry of Culture, Sports and Tourism of the Republic of Korea, the Daegu Metropolitan City, the Korea Creative Contents Agency and Korea Research Institute for Fashion Industry.
Photos courtesy of Concept Korea