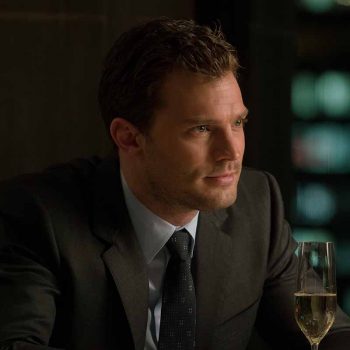 A finely-made suit that fits like a glove is eye catching in and of itself. It immediately gives the sense of power and confidence, especially when it's custom made for your physique. But as with any put-together ensemble, the devil is in the details.
Even a high quality bespoke suit can benefit from a few of these extra touches that finish the look and give it your own personal style.
Tie/Bow Tie
The quintessential suit accessory is a tie, closely followed by the bowtie. Sure, some guys are able to pull off the suit-with-no-tie look, but it's a little too relaxed for a big meeting, wedding or black-tie affair.
If you're sticking with a solid color button up, don't be afraid to show a little more creativity around the neckline. No one does ties and bow ties quite like Hex Tie. Their handcrafted acrylic ties are real show-stopping statement pieces that get noticed no matter how standard-issue the suit is.
Pocket Square
As Tom Haverford of Parks and Recreation will tell you, a pocket square is an essential accessory that adds a hint of color and a whole lot of interest to a suit. It's just a simple square of fabric, but the print and color can say a lot about a man's sense of style.
Tie Clasp
Just the slightest hint of metal can make an otherwise boring tie stand out. You can use a tie clasp, also known as a tie bar, to pay homage to an organization or represent where you're from. For a little inspiration, take a look at the squared away suits military veterans wear. You may have noticed the eagle, globe and anchor emblem of a former Marine or the Army star symbol. You can also find tie bars for your alma mater, fraternity or favorite sports team.
Cuff Links
The cuffs of a suit are impeccably tailored to hit at just the right spot on the wrist. Bring attention to your tailor's exact measurements with a pair of cuff links. It's a flashy bit of bling that's subtly placed. Show off just a hint of your shirt cuff, and your wrists will be one of the first things people notice.
Buttons
Something as simple as a button can pull a suit together, literally and figuratively. Some suits are designed so that the buttons blend in with the jacket material, but some are made to have the buttons stand out and grab your attention. The perfect example of this is a double-breasted suit jacket.
Boutonnières and Lapel Pins
You may be wondering why there's a buttonhole in your lapel. The savvy suit gurus at GQ explained that the hole was originally included to keep men from losing their hats. In the early 1900s some hats came with an elastic cord that had a button on the end so it could be affixed to the suit.
Today those lassoed hats don't exist, but many suits still include the buttonhole on the lapel. It's the perfect way to add flare with a boutonnière or lapel pin. Both add a bit of dapper without being too distracting.
Belt
If you like to rock the open jacket look, your belt will become a focal point. Choosing the right belt to complement your suit goes further than deciding between brown or black. Arguably, the most important consideration is the belt buckle. It can be as flashy as a rodeo cowboy's prize belt buckle or a basic flat-faced option. Either way, make sure it suits the overall style if you're going unbuttoned.
Ankle Cuff
Men obsess over getting the perfect length for their suit pant, but that isn't the only consideration just north of your Versace oxfords. The style of the ankle cuff can influence the overall look and fit of the pants. You can go streamlined with no cuff, add a short cuff for subtle detail or go bold with a chunky cuff.
This is one of the easiest parts of a suit to alter, and it can be handled during the hemming process. So if you prefer a pair of slacks, don't pass them up just because you don't care for the cuff.
Photo courtesy of Universal Pictures