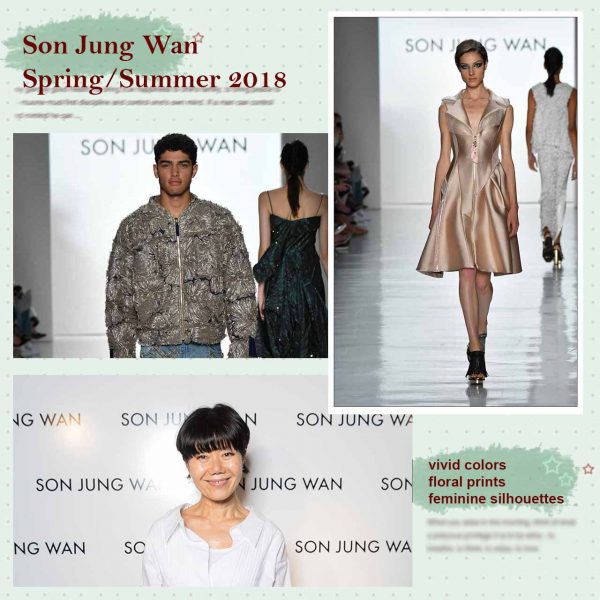 On September 9, 2017, designer Son Jung Wan brought "The French Riviera" to the runways of New York with a vivid color palette that is reminiscent of France's Mediterranean coastline that starts from the its southeast corner then traces it towards the west.
Bold looks that included a playful mix of vivid colors, floral prints and feminine silhouettes delighted Son Jung Wan's fans who gave her a resounding applause when she took her bow at the end.
A very imaginative collection that is striking from the first exit to the last.
Photos by Rodin Banica, courtesy of Son Jung Wan