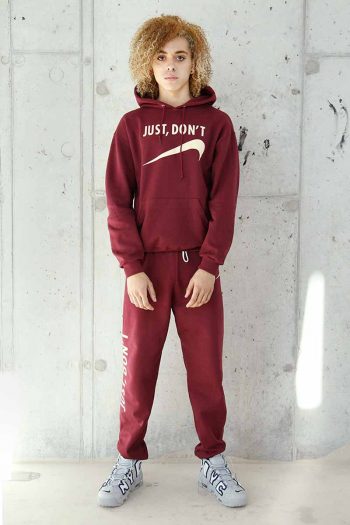 NEW YORK FASHION WEEK/ — The brainchild of Manhattan native Samuel Murkofsky, ManhattanKnights is derived from the designer's deep love for New York, its culture, its people and its humor.
And for Fall 2018, Murkofsky has been inspired by adolescence, his growing up years, to be exact. Hearkening back to times he spent in New York City at the turn of the millennium, Murkofsky referenced the popular style and statements prevalent in that period and then re-invented and freshened them up for the "now" generation.
The Manhattanknights person imagined as taking apart their prep school wardrobe and refitting it to suit today's world. What would those millennial-articulated fabrics, styles and designs look like today?
Born and raised on Manhattan's Upper West Side, Samuel Murkofsky has always had a keen and profound appreciation for the city and its amalgam of cultures, styles, eccentricities, and contradictions.
Discovering a love of fashion at a young age, and deeply attached to a grandfather in the formal wear business, Sam began by customizing teeshirts and one-of-a-kind vintage garments for friends and family alike.
After graduating from Hunter College with a degree in Theatre Arts and the Classics and working in the luxury retail world, Sam embarked on the ManhattanKnights journey, introducing his collection to the fashion market in 2015.
Photos courtesy of ManhattanKnights