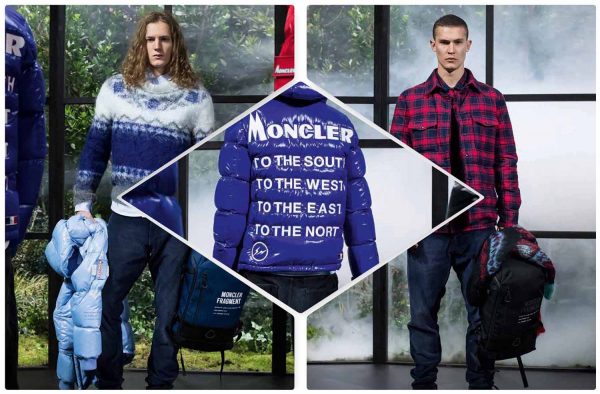 Introducing 7 Moncler Fragment by Hiroshi Fujiwara, the seventh slice of the eight sections that together express the Moncler Genius project which involve different creative figures.
Meet Hiroshi Fujiwara – a creative director, musician and record producer from Japan, as well as the first hip hop DJ in his country, who designed the Moncler Fragment.
"Moncler Genius is the opportunity to mix different identities into a new one. It allowed me to test solutions and materials I have never used. The result is an unreleased Hiroshi, but it is also an unreleased Moncler," commented Fujiwara about his capsule collection.
Hiroshi is like a modern-day cultural agitator busy on all fronts, a figure who in a variety of manners mixes sophisticated inspirations and signs from contemporary life with pop references and visionary clairvoyance.
A creative who combines streetwear and culture consistently. His collection for Moncler Genius can be summed up in his very personal way of combining references and elements borrowed from a variety of areas and interpreting them with acumen together with his own independent take, giving them a unitary status.
Through the mosaic of Fragment, Fujiwara has revisited the classic Moncler puffer in keeping with his own eclectic parameters and imagination. Colors take centre stage for this second part of the collection, available from December 6th: from baby blue to electric blue. Tricolor textures defining trajectories reminiscent of contemporary Tetris games, and detachable stickers bear the words "Moncler Fragment".
The padded flannel tartan shirts, as well as the down-jackets in their 3D version, carry clear and effective messages: Moncler To the South, To the West, To the East, To The North. There are oversize sweaters in wool with shaded nuances verging on watery, distilled hues. Like a canvas where the colors are all blended together, mixed up and liquefied, interwoven and overlapping, the collection features deep, evocative reflections and a color palette of white, with geometric motifs of Scandinavian or oriental inspiration completely reinvented and rendered abstract.
From these, dense brushstrokes of vermilion and black appear on the bottom hem and around the neck of the sweaters. Within the accessories stood out a series of backpacks for different purposes and the hiking boots, which are the perfect complements for urban trekkers.
7 MONCLER FRAGMENT HIROSHI FUJIWARA available from December 6th in Moncler boutiques, moncler.com and in selective wholesale networks worldwide.