The snow falling outside couldn't dampen the upbeat, celebratory spirits of those that braved the elements to support three Turkish designers who made their NYFW debut on the runway of Industria Studios in the heart of the West Village. Under the simple moniker "The Turkish Group Show", Buket Özkalfalar, Gökhan İldeniz & Firat Neziroglu, each showed strong visions that truly demonstrated their place in the show, which was sponsored by the Turkish Government as well as the Turkish Textile Council, was truly deserved.
Buket Ozkalfalar seemed to be channeling a Goth version of the Great Gatsby when her pen took to the sketch pad. Inventive versions of flapper dresses mixed seamlessly with futuristic frocks, many finished off with red carpet worthy Black evening coats. Feather accents softened the collection & provided an overtone of whimsy & added yet another dimension to the collection of this notable newcomer.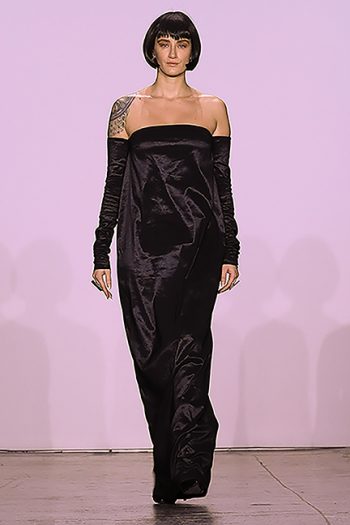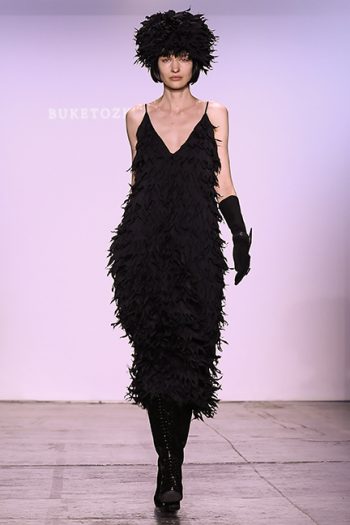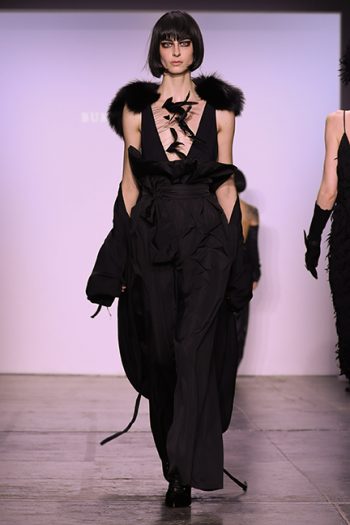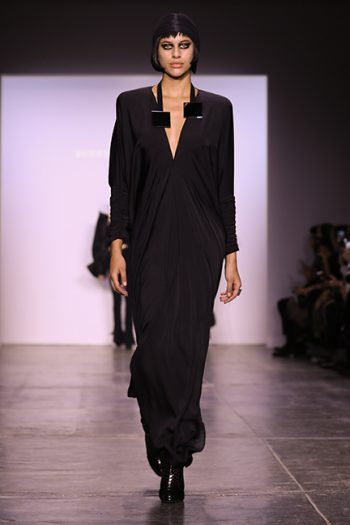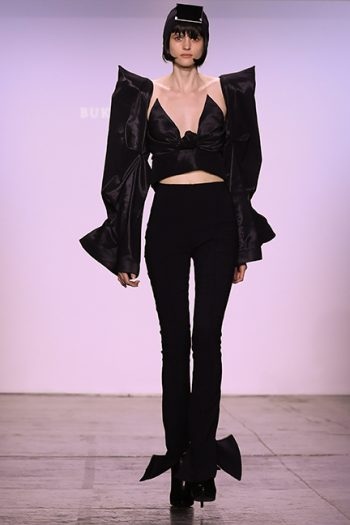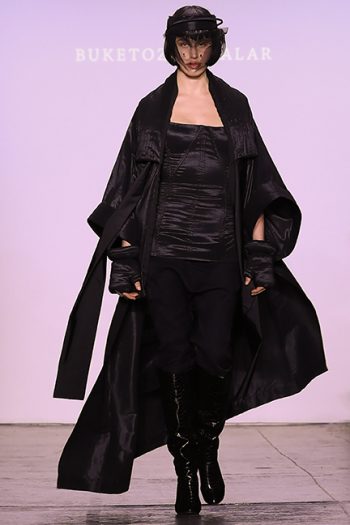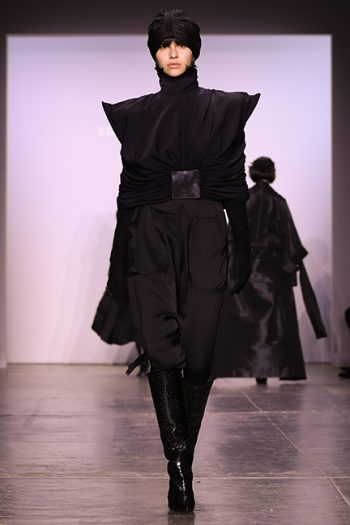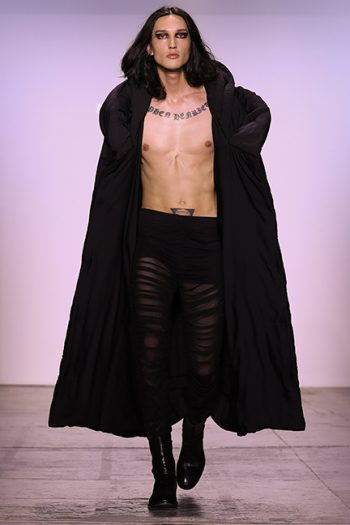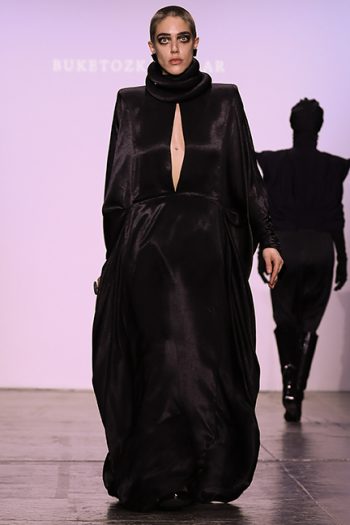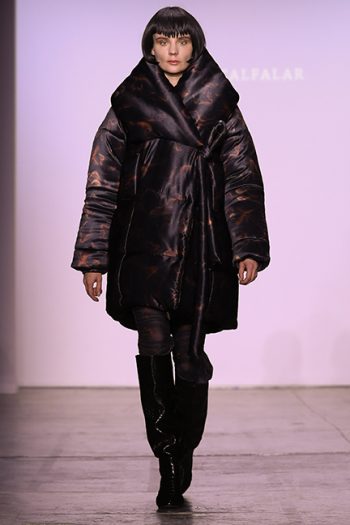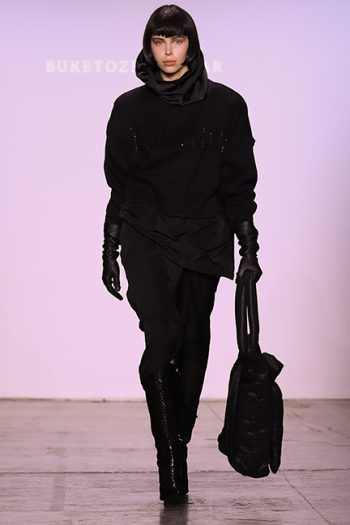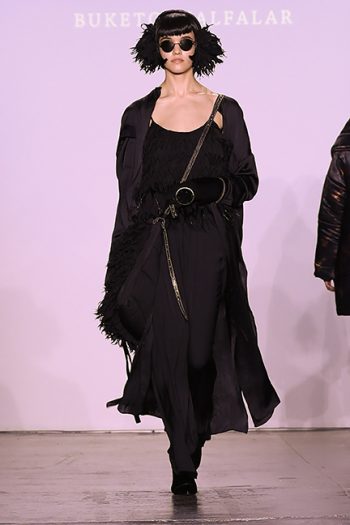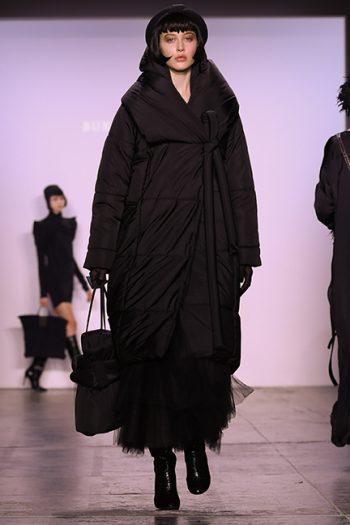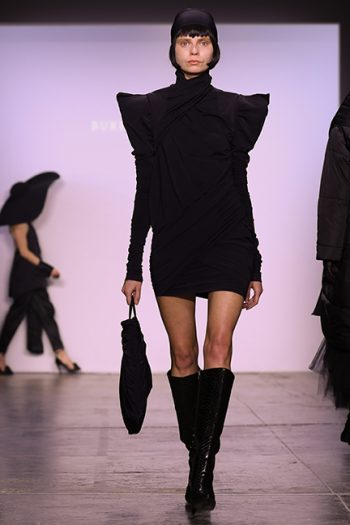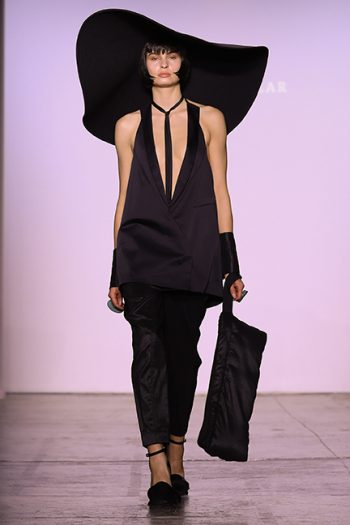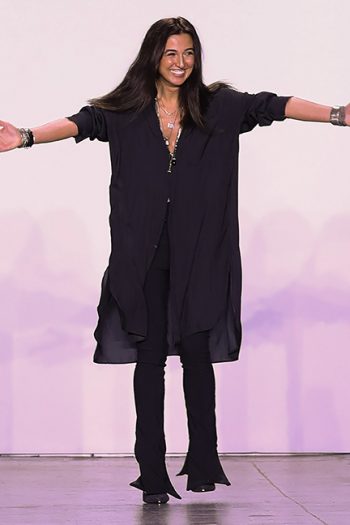 Gökhan İldeniz – Gökhan İldeniz presented a casual vision of menswear for his Fall 2019 collection NYFW debut. Based mostly in denim with a serious dose of hand hewn, artisanal detailing like whip-stitching, patch-work, & inventive dying techniques that gave a broken-in, pre-worn, comfortable feel. The roughly cut, raw pelt-like furs added a rugged, almost costume like feel.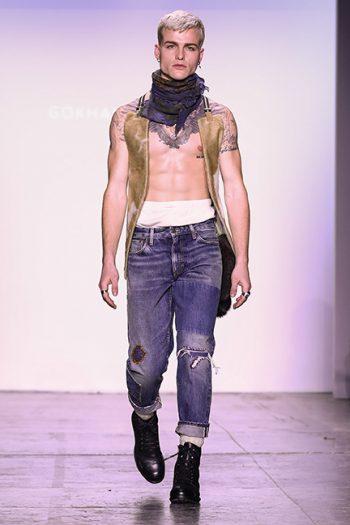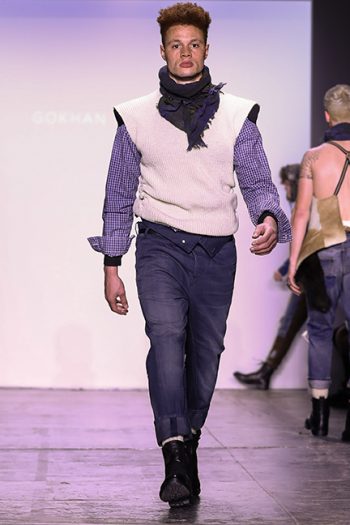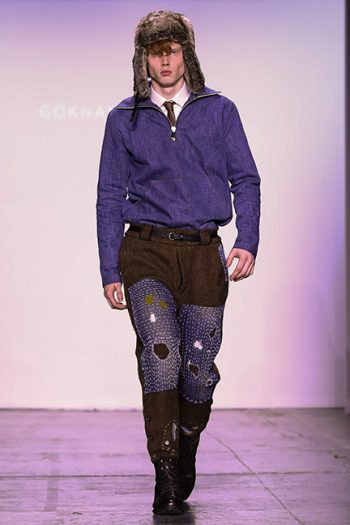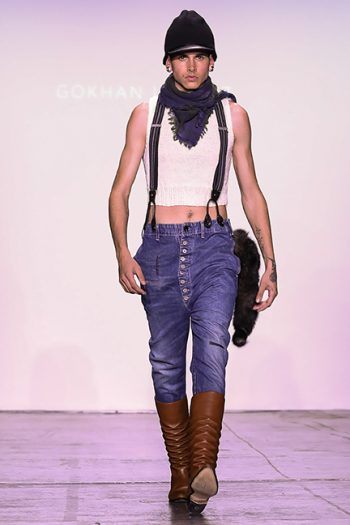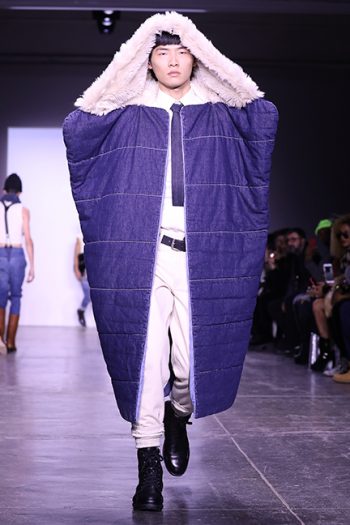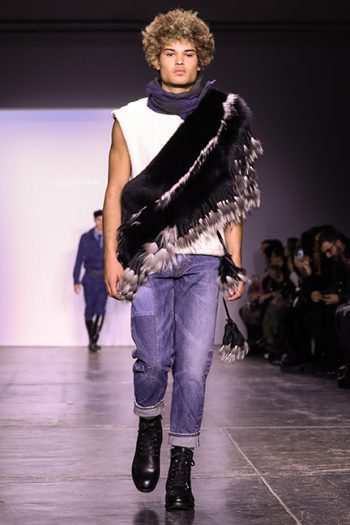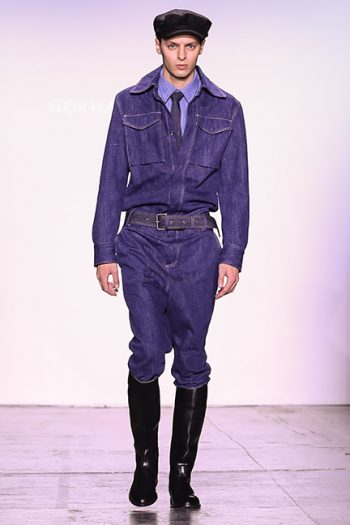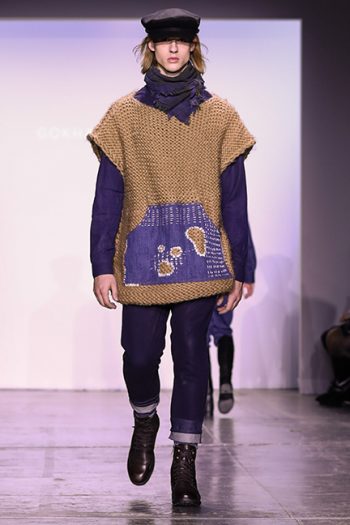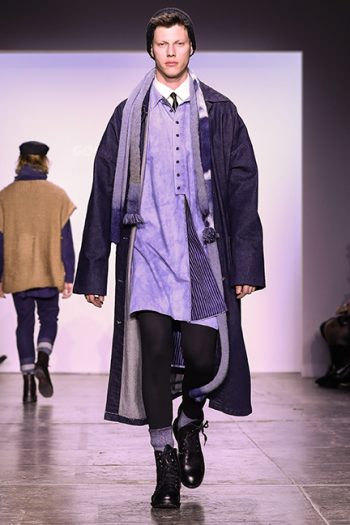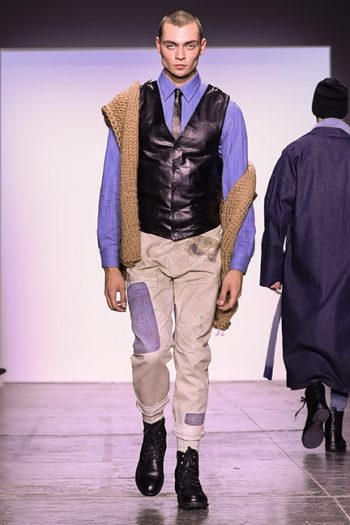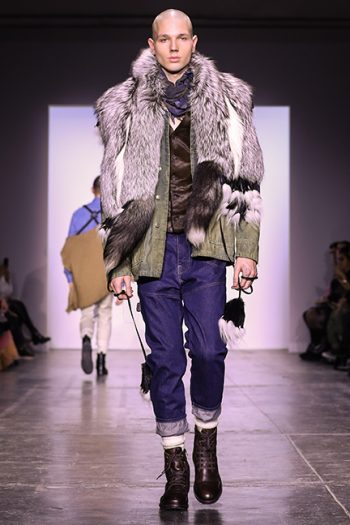 Firat Neziroglu – Menswear designer Firat Neziroglu, presented a collection that was pleasantly conflicted between dressy suiting & artsy-craftsy handmade separates. In some cases, the dichotomy coexisted on one piece such as the rope closures on suit jackets or the yarn-based details on jackets & at other times, the two worlds were artfully mixed in an ensemble like the heavy, hand woven scarves worn over tailored outerwear & giant, open gauge hand knit cardigans over suiting jackets & trousers.