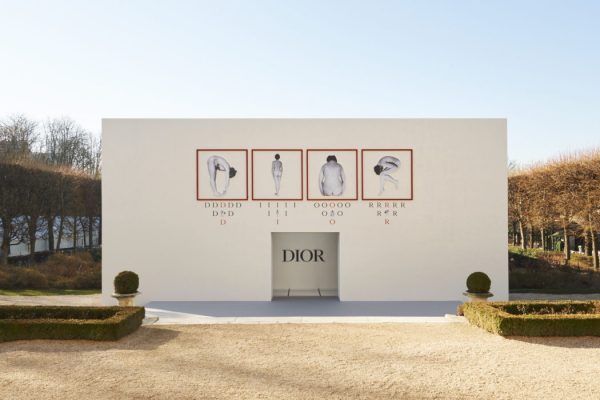 This season, Maria Grazia Chiuri sifted through an array of images, silhouettes, and gender question language in her mind, turning her eyes to Teddy Girls. The term refers to the female counterpoint to Teddy Boys—an early subculture of British fashion where young men dressed in attire inspired by the dandies of the Edwardian period. Here, the designer takes a look back to the 1950s to re-discover a period that once was marked by Christian Dior's "New Look" revolution—a major shift in post-war fashion that Dior pursued to help revive France's fashion industry.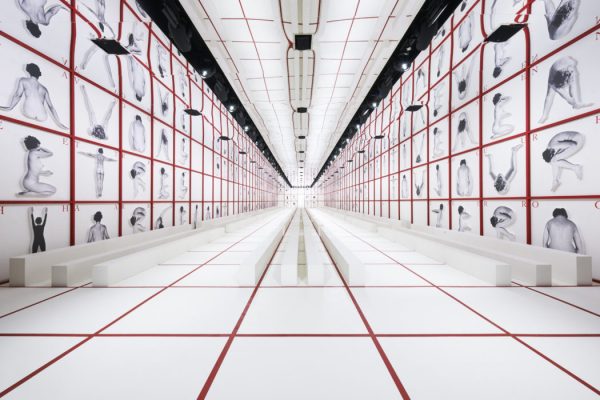 For Fall/Winter 2019, we saw a Teddy Girls takeover. Taking control of the runway were strong female leads wearing Edwardian-style jackets, black leather jackets, velvet scarves, expressive skirts, proper-yet-edgy hats, and jeans. Chiuri associated these looks with a past Princess Margaret—a princess that for her 21stbirthday in 1951 wore a Dior dress instead of a British designer—who epitomized the rebellious spirit she embraces.
Dior DNA was reimagined with a new mix of subversion and subculture, seen with masculine cuts and fabrics in pieces like a Bar suit, and adorned with sweet, feminine details, like velvet collars and fluid above-the-ankle skirt hemlines.
We saw the blacked leather jacket Yves Saint Laurent created for the house as an homage to the underground culture of 1950s and '60s, revisited for the Teddy Girls of the 21st century. Evening dresses, skirts, and bodysuits also takes on a mix of grace and strength, seen embroidered and embellished with barely-there paillettes.
There were several silkscreened t-shirts, as well, that payed homage to the works of American feminist poet Robin Morgan. One key accessory—a wide black waist belt, reimagined from the Dior saddlebag.