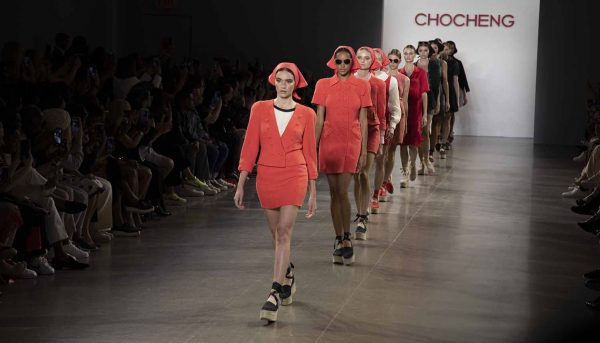 Inspired by the 1960s mystery thriller films Plein Soleil and Midnight Lace, designer Cho Cho Cheng, the creative force behind the label CHOCHENG proposes a 1960s-inspired wardrobe wherein glamour and mystery are intertwined.
With the enduring and inimitable style of the defining heroines of 1960's cinema as his inspiration, Cho Cho Cheng took retro wardrobing to a new level. A mini sheath dress that was given a Puritan collar evoked both innocence and sultriness. The pencil skirt had been turned into a mini and paired with a suit jacket.
From skater to granny to shirt waist dresses – all of them were given a makeover to fit the woman of the 21st century while retaining its 1960s appeal. With the peasant scarf, big sunglasses and platform espadrilles as the accessories de rigueur, the total look became a fashion statement.
Photos by Dan Lecca, courtesy of Chocheng