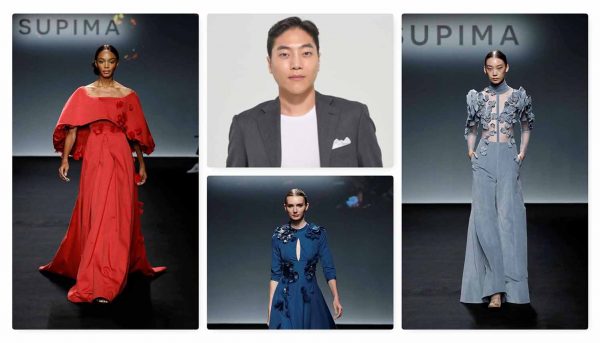 A recent graduate of Parsons School of Design, Andew Kwon, inspired by his mother became interested in fashion at an early age. Seeing his mom use fashion as a tool to help build confidence in herself during trying times instilled a passion in Kwon that continues to burn within him today. Throughout his school years art was always a favorite class for Kwon. He made a point of taking any, and all, art classes made available to him and used those courses to further his dream of becoming a designer.

As a child Kwon always heard about Parsons from his mother and dreamt that one day he would be able to attend the prestigious design school. That dream would become a reality, when Kwon enrolled at the school and began his journey to becoming a designer. After one year of taking interior design, Kwon realized that fashion was his true passion and with the support of his family changed his curriculum. Kwon thrived in fashion design and in 2018 was named a Scholar of the 2018 Luxury Education Foundation.

Kwon's Supima collection theme is titled Whispering Gardens. Creating a narrative from his personal experiences, the Whispering Garden is inspired by his father who passed away during Kwon's second year of design school. Kwon describes his collection as mysterious, elegant yet modern.

Courtesy Supima
Started in 2008, the annual Supima Design Competition was created to give runway exposure to emerging talent and was modeled on the legendary 1954 Wool Secretariat competition that launched the careers of the then-teenaged Yves St. Laurent and Karl Lagerfeld. Since its start, former Supima Design Competition winners have gone on to launch their own labels, show at New York Fashion Week, and secure jobs with top international labels including Michael Kors, Marchesa, Ralph Lauren and Phillip Lim.