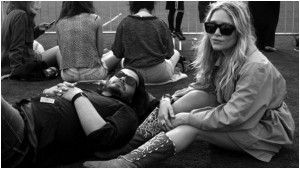 NEW YORK, May 27, 2010 / FW/ — With a record of 28 crews competing, the 9th Annual AdiCup soccer tournament attracted 2300 spectators, including Mary Kate Olsen and friends, who stopped by to watch the games and cheer for their favorite team.
It was a hotly contested prize with the winning team of the adiCup 2010 World Final in Germany will be flown to South Africa to attend the 2010 FIFA World Cup™ final game on July 11, 2010.
Held last Saturday, May 22nd, the 28 crews from various creative platforms such as music, media, fashion and hospitality, competed on the main field at New York's Pier 40.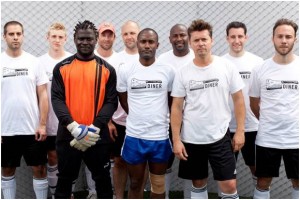 For 2010 adiCup, New York City will be represented by Diner Old Boys, who will compete with adiCup champs from Tokyo, Berlin and London for the world title.
The "Winners" of this year's New York adiCup 2010:
adiCup Champion: Diner Old Boys
adiCup Runner Up: Supreme Records
adiCup Best Jersey: Opening Ceremony
adiCup Best Team Spirit: Psyop
www.adiCup.com
www.adidas.com/adicup-facebook
http://www.youtube.com/watch?v=TqPvHDNuizM