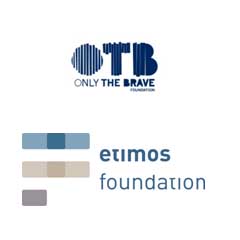 BREGANZE, Italy, Jul 31, 201/ — Renzo Rosso, Diesel founder and president of the holding company OTB (Only The Brave), will be starting a microcredit project of 5 million euro from his personal assets to support families affected by the earthquake in the Italian region of Emilia-Romagna.
Small loans to those who would otherwise be excluded from the traditional banking system. For the first time in Italy, charity becomes solid support from an entrepreneur to other entrepreneurs, leveraging on entrepreneurial spirit and the will to rebuild.
Renzo Rosso chose Etimos Foundation Onlus to manage this project. Etimos has been operating for many years in the microfinance sector, and has proven experience in post-emergency contexts – starting from another Italian region ravaged by an earthquake in recent years, Abruzzo, where they are currently coordinating a microcredit project that has already provided funds for over 6 million euro, with special focus to small businesses, start-ups, young people and women.
The Only The Brave Foundation, supporting social entrepreneurship projects in Italy and around the world, with a special focus on Africa, will be involved as a committee member that supervises the fund, called "Brave Circle".
Renzo Rosso stated: "I was deeply touched by these people's determination to go back to work after the earthquake. As an entrepreneur, I chose to help in the way I know better: stimulating co-responsibility, in a sustainable manner. The modernity of this operation lies in the fact that it is a concrete help to businesses and families, through a financial tool that enhances people's will and skills".
In Emilia-Romagna, the approach will be similar to that already experienced in Abruzzo, where the first funds available were used to establish a fund that allows microcredit provisions to families, small businesses, cooperatives and social enterprises, without requesting any additional guarantee.
The allocation is done through regional banks (which are 85% of the area, and utilize their own funds), with an agreement ratified by ABI (the Italian Banks Association) defining terms and conditions. In this way, the banks themselves will be committed to leverage on the initial 5 million, and raise the available sum up to 25 million euro.
A group of volunteers, who will listen to and evaluate all the requests, support the people who will receive the loan, and provide technical expertise. They will be local socio-economic agents which will reduce management costs and give more resources to the beneficiaries of the project.