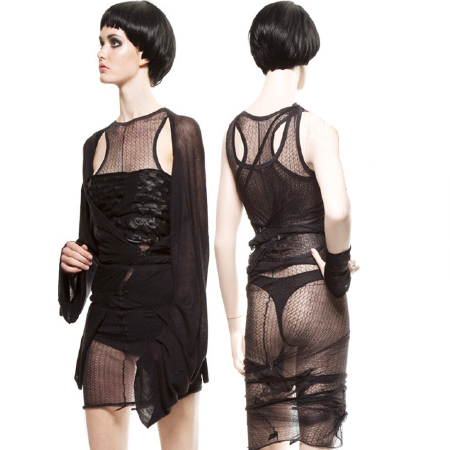 PARIS, May 6, 2010 / FW/ — Avant-garde lingerie designer Jean Colonna began his career working at Pierre Balmain. He was also an accessories designer for Jean-Paul Gaultier and Thierry Mugler.
In 1985, Jean Colonna broke new grounds with his different and non-standard approach to women's underwear. Designing a lingerie collection that revolved around the color black, Colonna also proposed more revealing and sexier underwear for women.
Using luxe fabrics like 100% natural jersey, cashmere and silk, Jean Colonna easily garnered followers the moment the label was launched.
With the success of the Jean Colonna lingerie line assured, the designer brought the label into another level in 2003 by expanding into accessories that is based on lingerie – bracelets, straps, belts and corsets which are all in leather. Thus beige was introduced as a new color.
Today, the Jean Colonna lingerie line has the reputation of being luxury underwear. Though the label has remained within niche market, the French designer has also starting creating silhouettes that
Today, product brands are not only the status of underwear, but the upper and evening wear. The designer believes that every woman can find it its own unique application.
[LIDIA BARDINA]
Photos: H. Matenaer