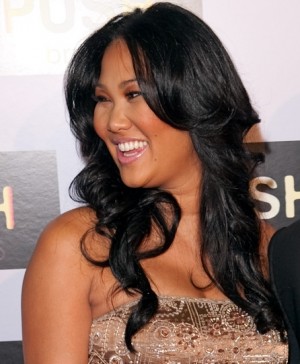 NEW YORK, May 7, 2010 / FW/ — She had shared her life on reality TV, and now, the former supermodel-turned-fashion-designer Kimora Lee Simmons will be sharing her experience and expertise in a day long master class at FIT.
On Friday, May 14th, from 9:00 AM to 4:00 PM, spend a day-long master class and inside look with Kimora Lee Simmons on how to launch and maintain a celebrity brand business, from business model to success. Find out how her company works and the role she plays.
A native of St. Louis, Missouri, Kimora Lee Simmons (born Kimora Lee Perkins) catapulted to world fame when at the age of 13, she became the muse of Karl Lagerfeld at Chanel. Currently, Kimora Lee Simmons is the CEO and Creative Director o Phat Fashions.
During the class, Kimora Lee will discuss her career and how she transformed her company into a major brand owned by Kellwood, one of the largest apparel manufacturers in the U.S.
Kimora Lee Simmons Master Class in Celebrity Business
Friday, May 14, 9 am – 4 pm
Fashion Institute of Technology
Seventh Avenue between 27th and 28th Streets
Marvin Feldman Center (C Building)
Robert Lagary Board Room, Ninth Floor
TO REGISTER:
Class fee: $205.
Includes networking opportunity, mini fashion show, and box lunch; Jennifer Bartok, producer, Celebrity Catwalk, will be event facilitator.
Call the Center for Professional Studies at 212 217.7715.