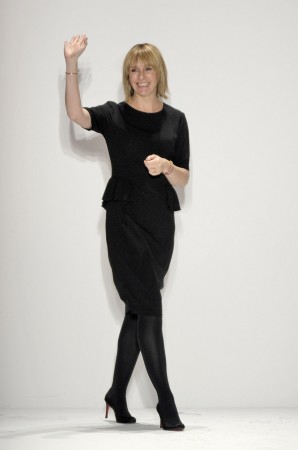 DALLAS, Aug 23, 2010 / FW/ — Launching her eponymous label on the Gen Art catwalk after working under Cynthia Rowley for 6 years, Rebecca Taylor is part of the generation of designers who was introduced to the fashion world by the Tents at Bryant Park during the 1990s.
With fashion week saying goodbye to the iconic tents last February and debuting at Lincoln Center this September to celebrate the Spring 2011 season, Rebecca Taylor is of two minds about the move.
"Because of its proximity to the Garment District, Bryant Park always made the Tents so convenient for everyone in the fashion industry," said Rebecca Taylor when FashionWindows asked her what she would miss most about Bryant Park.
"However, Lincoln Center is a bigger venue that will allow for Fashion Week to continue to grow," the New Zealand-born designer immediately added.
Excited about the move, Rebecca Taylor sees Lincoln Center as the creative hub of Manhattan and remarks, "It's great that fashion can share the same space as the ballet, the opera, and other arts."
A fashionista favorite, Rebecca Taylor's bold yet feminine and kittenish yet modern vision of fashion have inspired legions of loyal customers and celebrity clientele.
With eclectic inspirations that range from vintage mod books to pop culture, Rebecca Taylor continue to tantalize customers with her original prints, beautiful knits and flirty dresses season after season. One of her specialties is turning urban silhouettes into dreamy dresses that are alluring, sexy and contemporary.
[MARI DAVIS]