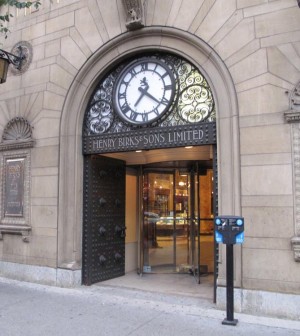 MONTREAL, Oct 25, 2010 / FW/ — Established in 1879, Birks has been synonymous with fine jewelry for more than a century. Considered by many as Canada's answer to Tiffany, Birk's rise to fame is as much as the brilliant entrepreneurship of its founder Henry Birks and the fine quality of its products.
In 2004, when Birks celebrated its 125th anniversary, it was held in the newly restored 18,000-square-foot flagship store in Montreal's Philips Square, the gem in Birk's 33 Jewelry Stores network in Canada.
To become a true luxury brand, Birks had to design and create its own exclusive merchandise. With almost 80% of its jewellery exclusive only to Birks, with 50% of them actually designed and made by Birks.
In fact, Birks use Canadian diamonds for its jewelry. Each diamond that comes out of Birks design studio has a serial number lasered into it to attest for its authenticity and quality.
Always ground breaking, Birks today also offers a Home precious items line with selections made of fine crystal and silver. And as a first, not only in Birk's but in Jewelry Stores worldwide, the company is opening an in-house café, offering its customers a place to relax.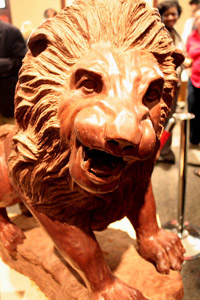 And, to be expected, the Birk's Café by Europea will offer chocolate that are available exclusively at Birks.
Speaking of chocolate, the restaurant's mascot is the Birk's lion carved out of 500 lbs of chocolate!
The chocolate Birk's lion and the restaurant were unveiled to the press last September 29th, with a gala opening scheduled on November 4th wherein Montreal's elite are expected to attend.
In its long history, Birk's had weathered two world wars and the 1930s Great Depression. Born out of the 1870s Depression, it continues to be strong even at these dire economic times because the company philosophy of offering the best quality products to its customers has never wavered.
On November 4th, when guests come in to look at the new Birk's Café par Europea and ogle at the 500 lbs Birk's lion chocolate, they will not see just see a new restaurant. They will also see 131 years of innovation and great customer service.