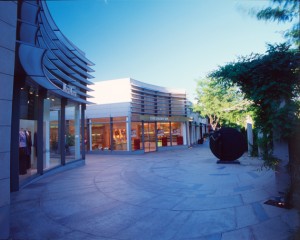 NEW YORK, Mar 3, 2011/ — Americana Manhasset, a premier luxury shopping destination located on Long Island's North Shore, will host the Second Annual Shopping Benefit with Grammy-nominated songwriter Denise Rich and her daughter, Daniella Rich Kilstock to benefit Gabrielle's Angel Foundation for Cancer Research.
This year's theme, "Love, Peace & Shopping" is based on Americana's spring book, L.A. Boheme. Check out the video at L.A. Boheme.
This invitation-only event, on March 16, 2011 will feature Spring and Summer collections and other luxury items from such participating Americana Manhasset stores and top-name designers as Dior, Etro, Fendi, Gucci, Hirshleifers, Louis Vuitton, Michael Kors, Prada, Theyskens' Theory and Tory Burch. Danielle Merollo, Americana Manhasset's Fashion Stylist and Director of Personal Shopping Services, will be on-hand to assist guests with their selections.
Americana Manhasset will donate 25% of the sales from the day to Gabrielle's Angel Foundation for Cancer Research.
Gabrielle's Angel Foundation for Cancer Research was created in 1996 by Denise Rich and her family in memory of her daughter Gabrielle Rich Aouad who passed away at the age of 27 after a long and valiant struggle with acute myelogenous leukemia (AML).
It was Gabrielle's wish that a foundation be created to help spare others the suffering that she endured. The mission of Gabrielle's Angel Foundation is to fund basic and clinical medical research in both conventional and integrative disciplines which focus on prevention, treatment and quality of life issues of leukemia, lymphoma and related cancers.
To date, Gabrielle's Angel Foundation has awarded over $16 million in Medical Research Awards making it one of the largest non-governmental sources of grant support to blood cancer researchers in the nation. For more information, visit www.gabriellesangels.org