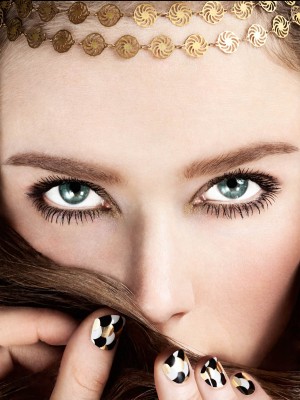 LOS ANGELES, Apr 16, 2011/ — Minx is delighted to announce the launch of its first Signature Collection, Minx Professional for Lisa Logan, which is the first in a series of Minx lines created in collaboration with industry-leading nail stylists from around the world.
"Our goal at Minx is to continually present new and unique nail fashion to our customers," says Minx co-founder Dawn Lynch-Goodwin. "The Signature Collection lines, created by the crème de la crème in the nail profession, will enable Minx to harness the most exciting, cutting edge nail artistry and present this in a form that is accessible and wearable."
The new Minx Professional for Lisa Logan line consists of 8 designs, created in collaboration with world renowned New York celebrity nail stylist Lisa Logan.
"I'm so incredibly excited to be presenting this line," says Logan, whose clients include Beyoncé, Katy Perry and Madonna.
"I've been working with Minx for two years, developing custom designs requested by Beyoncé, by magazine editors, and for top designers," Logan explains. "To be given the creative freedom to design my very own line is literally a dream come true."
The Minx Professional for Lisa Logan line reflects the diversity and high energy of Logan's typical nail clients, and Logan explains that the inspiration for the designs was found within her unique work environment.
"When I saw a visual that appealed to me, whether it was backstage at a music concert or on the road to a fashion shoot, I would take a photo and then work with the image to translate it to Minx," says Logan. "As a result, the designs in this collection are quite eclectic, ranging from the classic symmetry of the Golden Scales Minx design to the funky and fun Techno Camo Minx, and the variety ensures that this collection will appeal to all types of people."
The Minx Professional for Lisa Logan line can be purchased online by nail professionals through www.MinxNails.com .