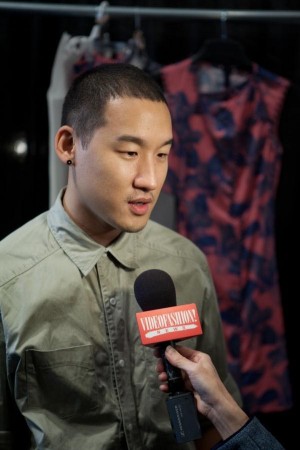 NEW YORK, Sep 9, 2011/ — Our skin is the biggest most visible part of our body. Taking care of it is a must because healthy skin always equates to beautiful skin. And fashionistas, more than others are very aware of this fact.
Hence, for Spring 2012 Richard Chai called on the Dr.Jart team to give his models clean and healthy looking skin. Before hitting the makeup chair, male and female models were treated to expert application of Dr. Jart's hero product, the Beauty Balm.
Depending on the model's skin needs, seasoned makeup artist Jonathan Young used Dr. Jart's Premium Beauty Balm or Water Fuse Beauty Balm to moisturize, and soothe damaged skin. The result: radiant skin that is primed for makeup application.
The beauty balms, better known as BB creams, is an "entire skincare regimen in one tube" and is regarded as Asia's "wonder" beauty product. The BB cream works as a moisturizer, sunscreen and treatment serum while hiding uneven skin tone so well that it minimizes the need for foundation or concealer. It also works to protect skin from harsh environmental factors and serves as an ideal primer for makeup application.
Currently, Dr. Jart has two types of Beauty Balms available – the Premium Beauty Balm and the Water
Fuse Beauty Balm, both available along with the rest of the Dr. Jart skincare line exclusively at Sephora or Sephora.com.
Dr. Jart Premium Beauty Balm SPF 45: $39
Dr. Jart Water Fuse Beauty Balm SPF 25: $32