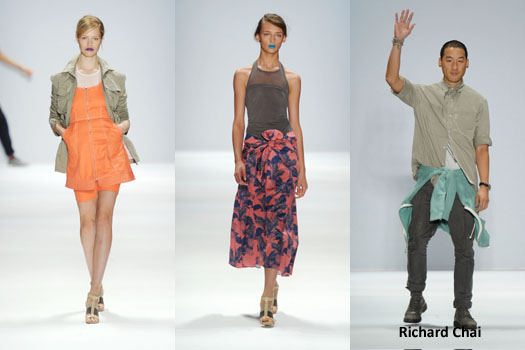 NEW YORK, Sep 8, 2011/ FW/ — Going urban with subtle Eastern influences, Richard Chai revived hippie chic for Richard Chai Love collection.
Mixing up yellows, khakis, blacks and oranges in prints and when grouping solids, the New York-based designer also brought back iconic 1970s color combination that made the era unforgettable.
Blouson jackets that are reworked of the famed Members Only look, pencil thin pants with half-a-kilt in front, hot pants and boy shorts, the collection has a triple-edged appeal to both the baby boomers, their children and grandchildren.
[MARI DAVIS]