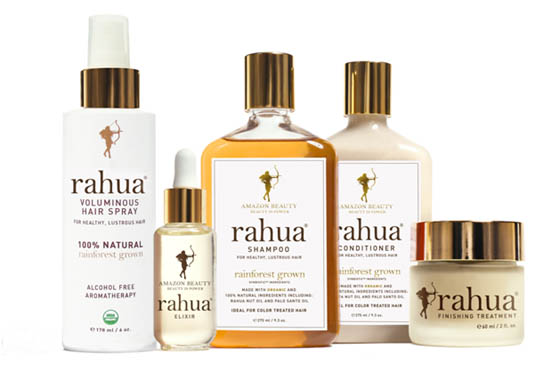 DALLAS, Sep 2, 2011/ FW/ — With the arrival of Labor Day, summer is now officially over and hallway fashionistas once again will rule the school.
With many of them spending summer lounging in the sun, splashing around in the ocean or pool, even hitting the outdoors to work on their fitness, the warm-weather elements have probably done serious damage to their locks, causing hair to be dryer than the Sahara and our ends as split as Blake and Penn.
But, never fear! Renowned stylist, Fabian Lliguin, creator of coveted haircare line, Rahua, offers these top tips for repairing summer's damages and looking glam for your first strut down the halls.
Head of the Class – First thing is first, its time to undo the damages of the sun, heat and chlorine by restoring your tresses to health with a solution that is 100% natural. One full dropper of Rahua Elixir, which penetrates the hair's cortex to rebuild even the most disastrous mane, will leave your hair looking brilliantly shiny and invigorated. Apply the formula to hair after conditioning, paying special attention to the ends. Leave in for 15 minutes, rinse and style as usual.
Finishing School – Now that the days of air-drying your hair in the summer breeze are over, you resort back to blow-drying and hot ironing. After repairing your locks the next step is to prevent splitting during styling withRahua Finishing Treatment, which strengthens and provides a glossy, weightless finish to keep your hair smooth, silky and frizz-free. Apply to damp hair, paying special attention to the ends.
The Daily Routine – The best way to succeed in the classroom is to consistently review past material to retain information in the long run—and haircare is no different. Each day is a chance to keep your mane at its healthiest, and to avoid dryness and breakage in the future. Use Rahua Shampoo, which cleanses to create healthy, lustrous, bouncy hair, and Rahua Conditioner, which protects to create manageable, soft tresses without any build up, each time you wash to keep your locks at their most beautiful. An added bonus: the products offer a delicate fragrance, providing a soothing aromatherapy to de-stress in the shower before a long day in the classroom.
Smarty Pants – Achieve a polished look with a sleek, minimalist ponytail to keep hair away from your face, allowing you to stay focused throughout the day. To get the style, dry hair straight, creating a center part. Gather a low ponytail at the nape of the neck, leaving a section of the hair out to wrap around the band, and voilà! —you pulled off a sophisticated look your peers will envy.
Your Best Accessory – Most importantly, know that you look your best. This will give you the confidence to be yourself and the determination to learn, and nothing is smarter than that.