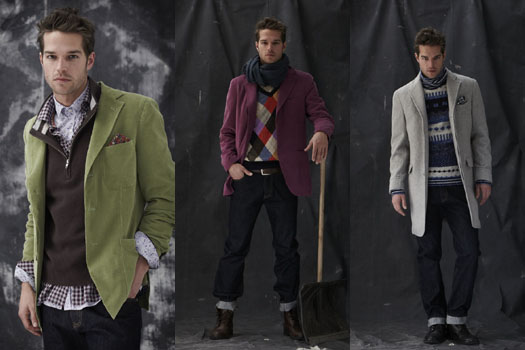 NEW YORK, Oct 14, 2011/ — American Designer Scott James Kuhlman has developed his already well-established clothing line into a full menswear collection that offers the finest fabrics in a superior fit.
Moving forward from being known for their well-made shirts, the scott james label is about creating a total look while incorporating a man's own sense of style. The clothes provide a sense of luxury, while still maintaining a sensitive price point.
As the men's fashion industry continues to evolve, the Italian-inspired scott james collection provides men with key pieces that can be worn in different ways and create a sense of lasting style.
The scott james Fall/Winter collection consists of 13 patterns of cashmere, including plaids and herringbone in a wide variety of colors. The trousers are made of lightweight flannel, stretch cord and stretch moleskin and come in multiple colors in a flat-front fit.
Small details such as buttons, suedes, zippers, waistbands, lining and pocketing add unique twists characteristics of the scott james label. Classic denims offer the perfect complement to the rugged, yet sophisticated look of the shirts.
Primary colors paired with pops of bright color add the final touch to the carefully constructed pieces. Navy is infused with purple, brown compliments orange and greys mix with modern greens to complete the look.
The scott james Fall/Winter 2011 collection offers pieces with thoughtful colors and fit that create an effortlessly stylish total look.