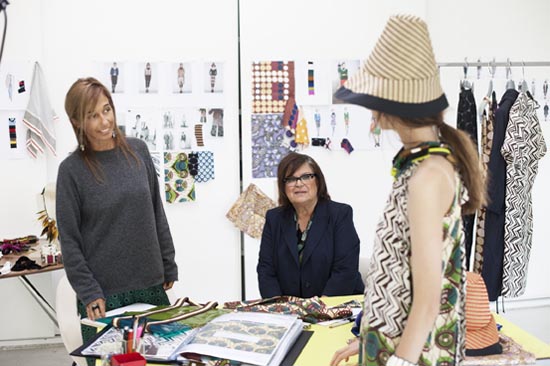 NEW YORK, Nov 29, 2011/ FW/ — While the dust on the rush to get Versace for H&M pieces has not even settle, trendy retailer H&M announced that famed Italian designer Consuelo Castiglioni created a one-off Marni for H&M menswear and womenswear collections.
Available from March 8, 2012 in over 250 stores worldwide and online, the collection features the famed Marni signature print and pattern that made the label famous and a favorite among fashionistas. Offering both clothing and accessories, the Marni for H&M allows everyone a chance to enter Marni's world.
[For H&M] "I wanted to create a true Marni wardrobe by revisiting all our favorite pieces in signature fabrics and prints," said Consuelo Castiglioni, Founder and Creative Director of Marni. Continuing, she described the collection as a "juxtaposition of prints and colors, mixing modern tribal with Bauhaus graphic and adding sporty utilitarian elements.
Marni's collection for H&M has all the freedom and experimentation for which the label is renowned, with all-over prints in strong colors intended to be worn together in layers that both match and clash.
For women, the colors are vivid, and the prints are bold, be they African-inspired or simpler color blocks. The silhouettes are all Marni staples, with full pleated skirts, dresses, cropped pants and jacquard knits; fabrics range from silk to crisp cotton poplin. To complete the look, the collection also includes jewelry, shoes, bags and scarves.
For men, the colors and fabrics are softened for a relaxed take on menswear staples that are truly Marni. The use of prints is subtle; they often appear as a lining or as a contrast detail for shirts; the silhouette is a modern, relaxed take on masculine classics.
Photos by Magnus Magnusson