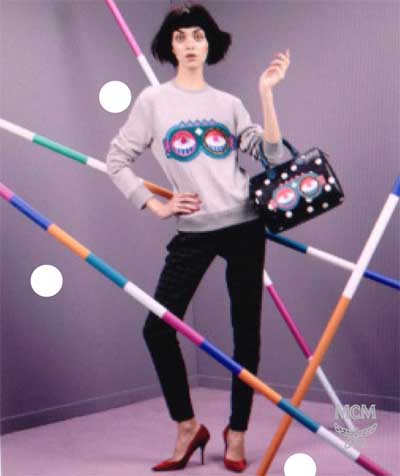 NEW YORK, Nov 21, 2013/ — For Spring/ Summer 2013, MCM makes a bold move to bring art and fashion together into the daily lives of fashion connoisseurs and art lovers.
Titled 'Eyes on the Horizon', the limited edition collection is an edgy collaboration between MCM and pop art whiz duo Craig & Karl.
The collection by Craig & Karl evokes a sunny optimism, recalling sun kissed vacations and the youthful excitement of an endless summer. The artwork is focused on playful eyes peering out through pairs of sunglasses while the glasses take on amusing and abstracted forms to add a sense of fun and modernity to the collection. Craig & Karl then paired the eyes with splashes of color and summer motifs like palm trees and water reflections.
The collection name is also a nod to the two artists living in two cities on opposite sides of the Atlantic Ocean. This special MCM by Craig & Karl limited edition collection promises to deliver a fantastic statement in a thoughtful and humorous way.
The Plaza Retail Collection
1 West 58th Street
New York, NY 10019
Tel: 212 832 2626