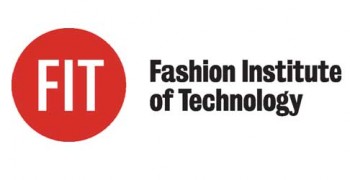 Film screening, talk & book signings, talk & tours are part of the Fashion Culture programs organized b The Museum at FIT (MFIT). All events are free and open to the public.
To register, email museuminfo@fitnyc.edu or call 212 217.4585.
Film Screening
NARRACIONES
Charo Mora
Monday, March 3, 7 pm
Narraciones is a visual survey of fashion films produced in Spain since the 1960s. It includes excerpts from documentaries and newsreels as well as short works by filmmakers such as Eugenio Recuenco and Daniel Riera. Charo Mora, creator of Narraciones, will introduce the film and share her insights on the history of fashion films from Spain and their impact on global fashion.
Organized in collaboration with Instituto Cervantes
Talks and Book Signings
I AM DANDY
Rose Callahan and Nathaniel Adams
Wednesday, March 5, 6 pm
Photographer Rose Callahan and author Nathaniel Adams will lead a panel discussion of their book, I Am Dandy: The Return of the Elegant Gentleman, joined by contemporary practitioners of the dandy aesthetic, including Dr. Andre Churchwell and Simon Doonan. The panel will be moderated by G. Bruce Boyer, co-curator of the MFIT exhibition Elegance in an Age of Crisis: Fashions of the 1930s. A book signing will follow the presentation.
DIANA VREELAND MEMOS: THE VOGUE YEARS
Alexander Vreeland and Reed Vreeland
Tuesday, March 25, 6 pm
Diana Vreeland's son and grandson will present their new book, an extraordinary compilation of Vreeland's personal correspondence. Works by photographers such as Richard Avedon and Cecil Beaton illustrate letters that reveal her boundless imagination and prescience, while her communications with designers offer the reader an intimate education in fashion. A book signing will follow the presentation.
THE HIGH COST OF CHEAP FASHION
Elizabeth Cline and Sass Brown
Thursday, March 27, 6 pm
Sass Brown, acting assistant dean for the School of Art and Design at FIT, and journalist and author Elizabeth Cline will discuss how fast fashion affects not only the fashion industry but also the environment. They will trace the development of cheap fashion, considering its ramifications and issues that have been raised by its emergence. A book signing will follow the presentation.
Talk and Tours
Scheduled on selected Monday evenings and weekday mornings, tours begin in the museum lobby on the southwest corner of Seventh Avenue at 27th Street. Reservations are required.
ELEGANCE IN AN AGE OF CRISIS: FASHIONS OF THE 1930S
Monday, February 24, 6 pm
Monday, March 31, 6 pm
Wednesday, April 9, 10:30 am
Elegance in an Age of Crisis: Fashions of the 1930s celebrates innovative and beautifully designed fashions made by the era's finest dressmakers, who combined cutting-edge technology and fine hand-craftsmanship to forge a truly modern aesthetic. Curated by Patricia Mears and G. Bruce Boyer.
TREND-OLOGY
Wednesday, February 19, 10:30 am (Ariele Elia)
Wednesday, March 19, 10:30 am (Emma McClendon)
Monday, April 28, 6 pm (Emma McClendon)
With trend forecasting now an integral part of the fashion system, Trend-ology examines more than 100 objects from MFIT's permanent collection to investigate how fashion trends emerge and change, with constant shifts in print, color, material, embellishment, and silhouette. Curated by Ariele Elia and Emma McClendon.
BEYOND REBELLION: FASHIONING THE BIKER JACKET
Wednesday, March 12, 10:30 am
Monday, March 24, 6 pm
Beyond Rebellion: Fashioning the Biker Jacket examines high-fashion interpretations of this familiar, utilitarian garment. Organized by graduate students in FIT's Fashion and Textile Studies program, the exhibition explores the biker jacket in its many forms, from military uniform to subcultural fashion statement.
Unless otherwise indicated, they are held in the Katie Murphy Amphitheatre, Fred P. Pomerantz Art and Design Center, FIT, Seventh Avenue at 27th Street. Reservations are required as space is limited.