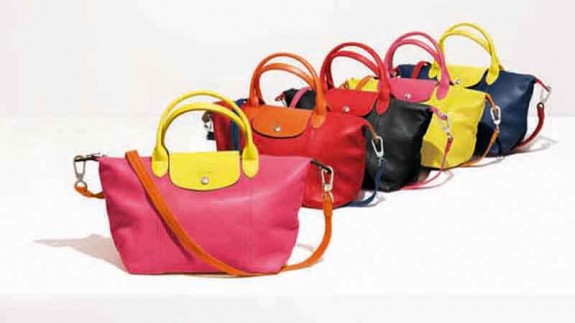 PARIS, May 13, 2014/ — Longchamp's Le Pliage® Cuir, the cult foldable leather bag that all self-respecting fashionistas own at least one is undergoing a redesign by YOU!
Called, Le Pliage® Cuir Personalized, this new take in the famed Longchamp bag allows a customer to design their very own foldable bag. And the best thing about it, everything can be done online.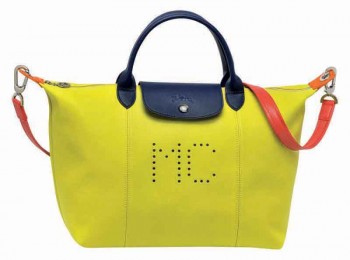 HOW TO MAKE YOUR LE PLIAGE® CUIR HANDBAG UNIQUE
Log on www.longchamp.com then click on "Le Pliage Personalized" link.
Choose the format of your bag (small, medium or large).
Choose the main colour (eight colours available – Black, Taupe, Orange, Pink, Lemon, Camel, Indigo and Vermilion).
Choose the colour of the flap/handle, the tabs and the shoulder strap (all three can be different from the colour of bag).
Choose the lining (5 colours available).
Finish, if you wish, by adding your initials in perforations or embossed.
In theory and of course in practice if you wish; you can choose four different colours: one for the bag, one for the flap and the handles, another for the tabs – you know, those cute little tags at each end of the zipper – and another for the shoulder strap. Oh and you can choose the lining too!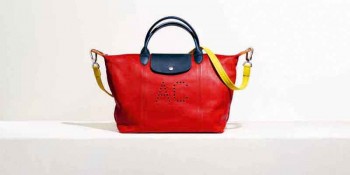 Once you've placed your order, it will take about three weeks before your very own Le Pliage® Cuir handbag is delivered to your door.
The Le Pliage® Cuir Personalized is available from April 2014 on www.longchamp.com, and a little later in selected Longchamp boutiques worldwide. Longchamp has offered personalized service for the original Le Pliage® since way back in 2003.
The French luxury House Longchamp was founded in Paris in 1948 by Jean Cassegrain and is still owned and run by the Cassegrain family up to today. Longchamp's luggage, handbags and accessories have a worldwide reputation for craftsmanship, quality, which now extends to shoes and ready-to-wear collections.
Longchamp epitomizes French flair, fresh and inspiring creativity, as well as sharing the active lives of women across the world who enjoy a touch of luxury every day. Longchamp owns more than 254 free-standing boutiques worldwide.