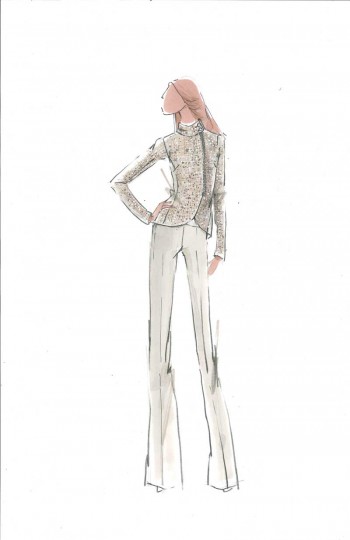 DALLAS, Jun 25, 2014/ — Fashion lines inspired by a TV show is nothing new, but "SCANDAL" is breaking new grounds with its new fashion offering. This is the first-ever design collaboration between a national retailer (The Limited), a top-rated network TV show (Scandal), its costume designer (Lyn Paolo) and leading lady (Kerry Washington).
Speaking of firsts, it is also the first design collaboration for actress Kerry Washington and costume designer Lyn Paolo, the duo credited for creating powerful looks for Scandal's protagonist, Olivia Pope, and for inspiring millions of fans to call themselves "Gladiators in Suits."
Commenting on the new line, Kerry Washington says, "By creating a line inspired by the show, we are introducing a collection that embodies the elegance and power of the Scandal aesthetic for real-life gladiators and everyday fashionistas."
Elliot Staples, head of design from The Limited described the Scandal-inspired offering as "evoking the striking and aspirational style that has become synonymous with the Scandal brand and its heroine Olivia Pope."
"Olivia Pope's signature wardrobe is well represented by tailored wide leg trousers, separate jackets with strong lines & signature trims, chic feminine blouses, and heroic outerwear pieces. Our plaid round collar cape seamlessly translates television to reality and captures the true essence of the consistent sophistication and style that Olivia Pope represents for confident women everywhere," Staples added.
Bringing a quintessential neutral palette together with soft feminine color, the collection is outfit driven while remaining easy to mix and match – creating effortlessly modern and powerful looks.
Washington, Paolo and Staples collaboratively developed each piece in the collection, which is characterized by its authenticity, originality and unique details and trim. Tops, pants, jackets and outerwear are included in the fall collection, with prices beginning at $49.
The Limited Scandal Collection arrives late September in The Limited stores nationwide and online.