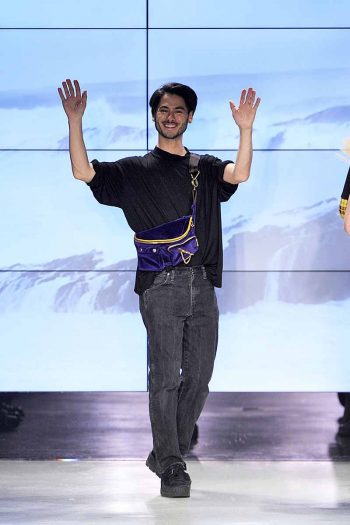 NEW YORK MEN'S WEEK/ — For the Autumn/Winter 2018 collection, N-p-Elliott's Creative Director Nicholas Elliott reimagined his childhood in Scotland in the late 80s and 90s, taking inspiration from the football clubs, shell suits, country pursuits and pagan Celtic traditions that characterized his youth.
The collection's title is derived from the Gaelic festival of Samhain, or the end of harvest season. Samhain is traditionally celebrated on October 31, halfway between the summer solstice and the autumnal equinox.
Collaborations include custom boots by Dr. Marten's, sunglasses sponsored by illesteva and makeup by Make-up PRO.
Photos courtesy of N-p-Elliott