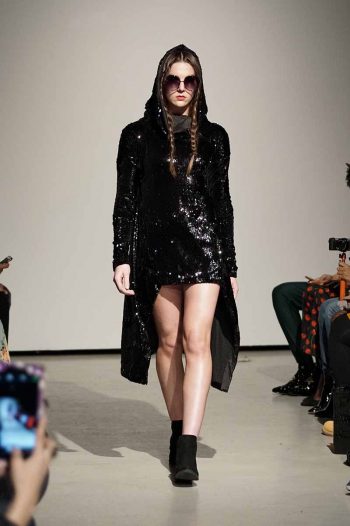 NEW YORK FASHION WEEK / — Negris LeBrum, Houston (U.S.), launched its Fall/Winter 2018 on Sunday February 11th at the famous Original Adidas venue which is now 393 NYC.
This season the brand's Black to Basic collection represented the rebirth of Negris LeBrum. The foundation of the brand has always been rooted in the Negris love story and each collection is defined by the boldness of the color black that reflects the brand slogan: Lenoir est Joli.
Negris Lebrum has previously been known for introducing retro classic collections each season featured mostly African-American models with natural hair portraying a modern 70s era look. The collection reflects the aspirations, attitudes and strength of todays independent woman. The brands collection was consumed with the boldness of black with furs, lace, silks and hints of sequins. Negris LeBrum has remained consistent with each collection reflecting several retro classic pieces.
The Negris LeBrum brand is based on the love story between a beautiful French Creole woman named Negris and a handsome man, Sam LeBrum that began in the 1940s. Their love story represents lifestyle, culture and heritage of the brand.
Photos courtesy of Negris LeBrum