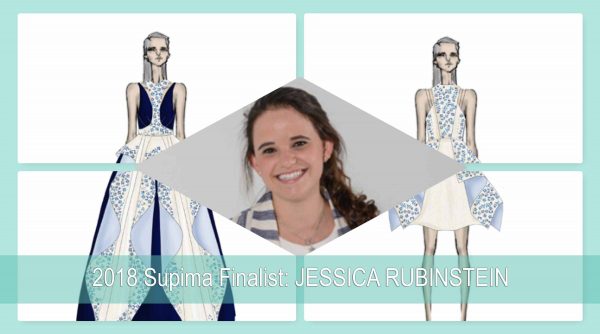 JESSICA RUBINSTEIN
Savannah College of Art and Design
For as long as Jessica Rubinstein can remember, she was always interested in fashion. From watching fashion design shows on TV to helping her friends dress and transform clothing, Rubinstein realized from a young age that she wanted a career in fashion. After extensive research, Rubinstein chose to enroll at Savannah College of Art and Design where she received a BFA in Fashion Design. Rubinstein's design aesthetics lean to creating high-end eveningwear with an eye towards future advancements in technology and comfort.
"21.21 The Connection Between The Present and Future", is Rubinstein's theme for her Supima Design Competition collection. Her simple silhouettes represent the present, while Rubinstein's use of unexpected materials and fashion manipulation represent the future.
Courtesy of Supima