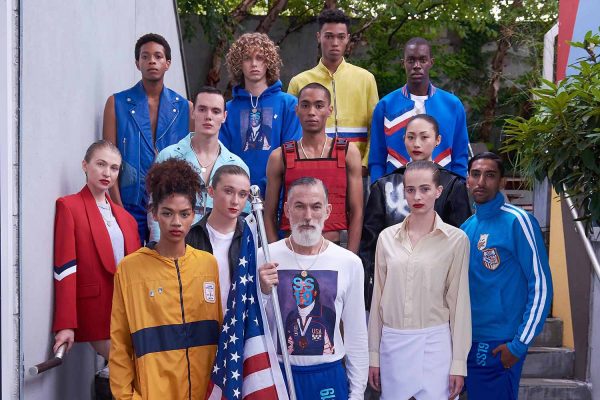 On September 9th, at the James Hotel, the wunderkind emerging American designer CHRISTOPHER LOWMAN showcased his newest collection for his eponymous label which fused street style with luxury fabrics in bold colors and patterns.
Triumphantly titled The Glorious Olympics, Lowman's Spring/Summer 2019 collection took inspiration from the 1980's Summer Olympics. He revamped the looks from the official Olympics opening ceremonies of that decade. Lowman then reimagined it for the 21st century by merging sophisticated clean lines and silhouettes with a touch of edge.
Featuring lambskin leathers mixed with neoprene, mixed media cow hides, golden tricot nylons, pullover's, tracksuit, resulting in unique shapes and textures for the sportive pieces.
Photos courtesy of Christopher Lowman