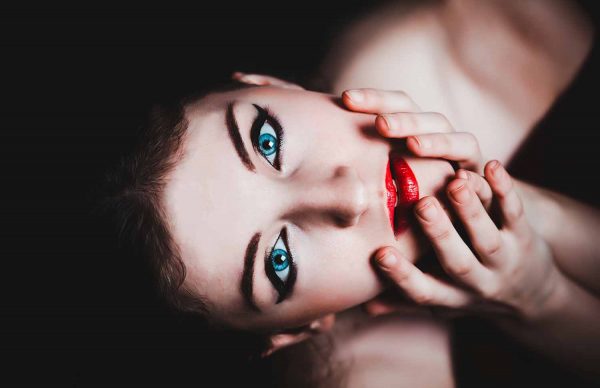 As a woman on the go, it's always nice to feel like you're polished and pretty. There will be times when you need to be prepared at a moment's notice for any opportunity, engagement or meet-up. If you keep the following five makeup products in your purse at all times, you'll be able to easily pull yourself together within a matter of minutes.
1. Highlighter
Have you ever seen women who look like their skin is effortlessly glowing? Sure, many of them might have really great skin. However, a large number of women are discovering the power of a good highlighter. The highlighter is a shimmery powder that women place on various areas of their face. Women commonly place highlighter on the apples of their cheeks, the brow bone, the temples and the cupid's bow. The key is to make sure that you don't use a lot. With highlighter, it's definitely important to remember that less really is more. If you'd like an extra glow all over your body, mix a little bit of the highlighter into your moisturizer. It can definitely make a fabulous impact.
2. Eyeliner Pen
There's something about an eye that's lined in a jet-black eyeliner that looks extremely fabulous and polished. When you're looking to wake up tired eyes and create a chic look, use a black eyeliner pen. For a more dramatic effect, you can do a winged technique.
3. Matte Red Lipstick
Everyone loves a bold, rep lipstick. It exudes power and confidence in the office. It can also convey sex appeal for a hot date night. If you want a long-lasting look, it's a good idea to try a matte option. Sometimes, a glossy red lipstick can be extremely overpowering. A matte option will work in almost every setting. The key is to get a universal red. Take a look at the matte velvetine line from Lime Crime. With Lime Crime, there's the "New Americana" shade, and it's vivaciously vibrant. It'll easily add the wow factor to your overall look. What's even better is that you can apply it when you're in the car without much fuss.
4. Concealer
Whether you're burning the midnight oil with term papers or traveling a ton, as you age, it becomes harder to hide the fatigue on your face. Plus, if you haven't made an appointment to get your eyebrows taken care of, it's easy to look less than polished. Concealer is such a gem. You can use it around the perimeter of your eyebrows when you don't have time to get your brows waxed, plucked or threaded.
If you have some dark under-eye circles, you can cover them up with concealer. Once you've dabbed the concealer on the skin, you'll quickly look as though you've gotten tons of rest. When it's time to tab the concealer under your eyes, make sure you do it lightly. The skin in that area is very delicate and fragile. If you have a few acne scars you'd like to hide and you're out of foundation, dab a little bit of concealer into the area and blend as well as you can.
5. Mascara
Even if you don't have an abundance of eyelashes, the right mascara wand will make you look like your lashes have length and volume. Choose a dark mascara for a more dramatic look. If you already have long lashes, a clear option will define and highlight their natural beauty.
When you have some free time, log on to sites like YouTube.com. Watch a few helpful tutorials so that you can learn new application techniques. With a little dedication and practice, you can become an expert at the five-minute face. The key is to learn your own face and angles. Once you put these tips into action and get these awesome products within your grasp, you'll be able to look like you're ready for the camera and the runway at all times.